About us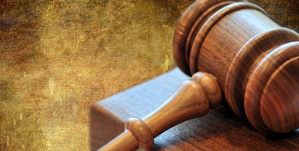 OMNIA is a young and dynamic law firm that comprises of experts in various legal fields with legal experience in France, Germany, Russia and the United Kingdom. OMNIA Team accepts challenges within a great reach – from court litigation and representation, legal consulting services, legal analyses and positions, to participation in gratuitous initiatives for improvement of our country's life standard and labour conditions.
OMNIA cooperates with specialists and partners which draws expertise and competent solutions to any situation. We provide to our Bulgarian and international clients the best legal advice and practices. OMNIA Team helps you through every legal issue with loyal and competent attitude which is an ethical rule of our daily work.
OMNIA is a permanent generator of ideas, as OMNIA Team is always avant-garde, advanced and best student of the best world legal models that OMNIA adapts successfully to Bulgarian legal and social reality.
Our Team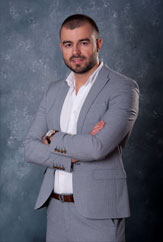 Milan Zarev
is an alumnus of the Law Faculty of Sofia University "St. Kliment Ohridski". He is a founder and managing partner in OMNIA Law Firm. He has extensive experience in the fields of commercial, media and copyright law. He also is a participant in numerous international legal projects and initiatives in France and Germany. Involved in various initiatives for the development of the civil society and support of the young people in Bulgaria. He has taken part in a number of Debate trainings and competitions. Later he carried out a number of debate trainings in secondary schools located in 13 cities in Bulgaria.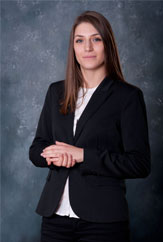 Ekaterina Zhilova
has graduated the Law Faculty of Sofia University "St. Kliment Ohridski". She specializes in the spheres of commercial law, intellectual property law, public procurement procedures and contractual law.